BioActivate patches contain a very thin crystalline structure that acts as a mini-capacitor capable of storing and transferring a bio-frequency charge and is free of active ingredients. This charge is activated by the body's own electrical energy and is designed to stimulate and support the body. Our body patches work with the natural electromagnetic field of the body. When our patch is applied to the skin the patch is activated and emits bio-frequencies that address the interruptions in the electromagnetic field in your body, organs and cells. Each of the different patches address the individual problems of sleep, immune, pain and focus with the most appropriate frequency spectrum. Your body will resonate with the frequencies of our patches and successfully perform the function the patch is intended for.
See the benefits of each patch below
Need a mental pick-me-up?
The Clarity patch works to keep you grounded all day long. It uses a specifically tuned frequency to help your mind feel more clear and focused. Get rid of that mental fog or anxiety you feel during the day and get to work. It's perfect for a day full of tasks or if you need to focus on a specific project. The patch lasts all day, and we recommend you remove it before bed.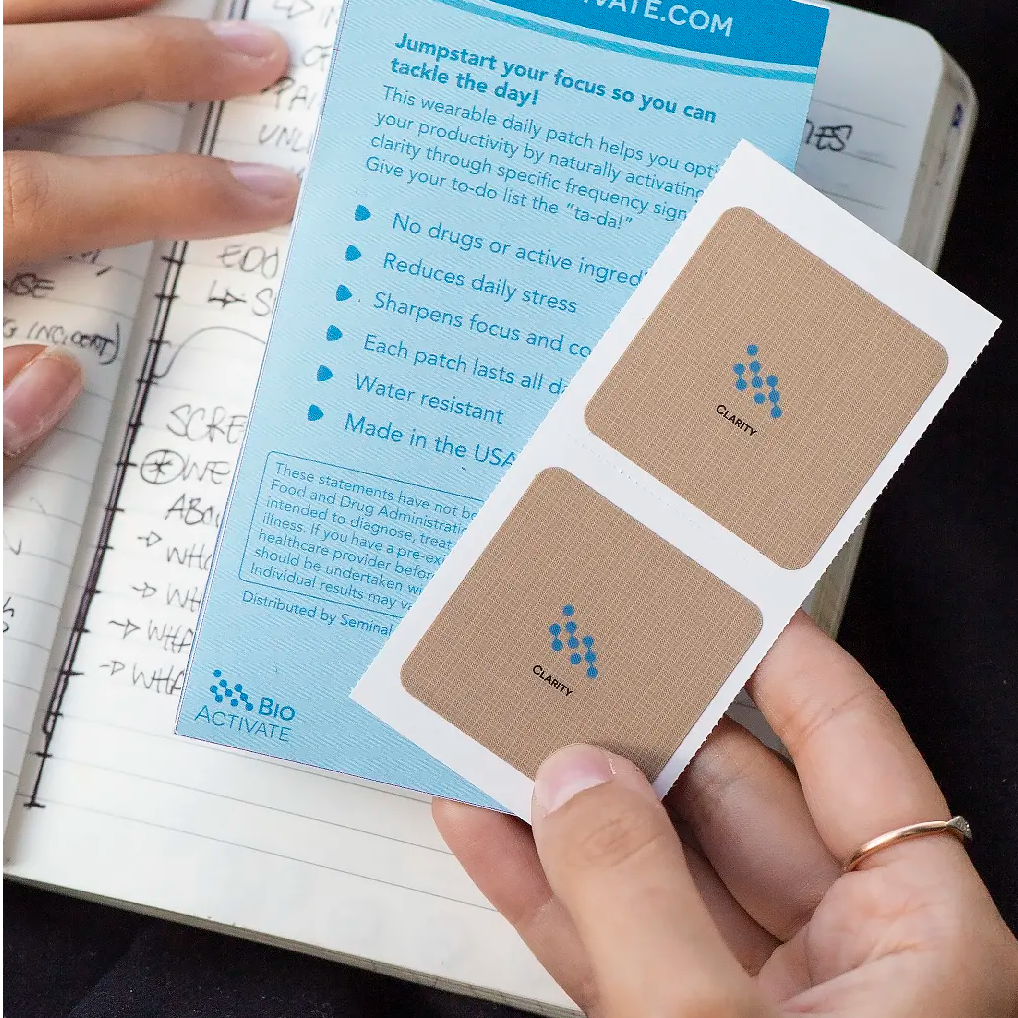 Feeling under the weather?
The Immune Boost patch is here to help when you're feeling off your A game. This patch is tuned to help your body speed up your immune response to help fight off infectious diseases faster by helping increase white blood cell counts in your body. It helps to wear this patch before you get sick. It works for allergies and skin irritations as well. Your body will align to a healthier frequency and you'll feel the effects quickly. This patch works for up to 48 hours and is water proof.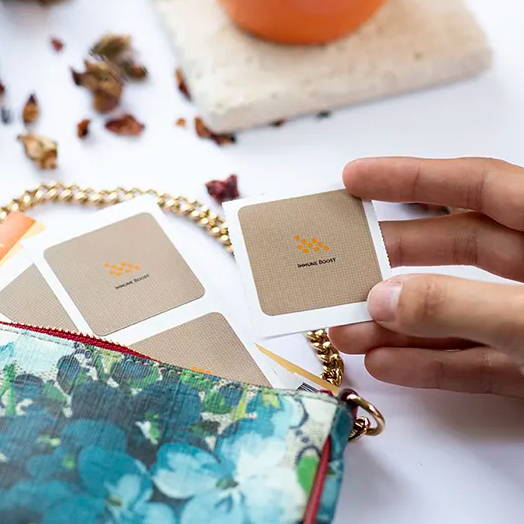 Sick of counting sheep?
The Deep Sleep patch is here to help! We developed this patch because we all need a good night of rest. This patch is tuned to help your body activate your internal Circadian rhythm. It activates quickly to help you fall asleep and keep you asleep until you wake up. No more needing to take medication and waking up groggy and dazed. With this patch you will feel refreshed every morning and be ready to conquer the day!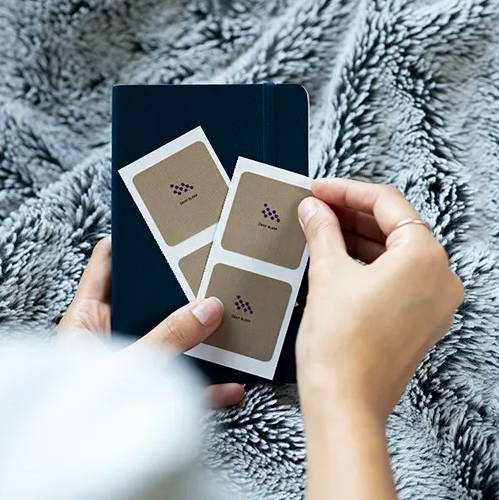 Give your aches and pains the boot!
The Pain Relief patch works with your nervous system to bring body aches and pains to a halt. Without any pain medications your muscle aches and inflammation will subside quickly and you will feel a difference within a few hours. It works to keep swelling and pain away for up to 2 days! It works by helping your body resonate with the frequency to stop pain in the applied areas.
NOTE: some aches may require the large patch or a few small patches to help you reduce the pain.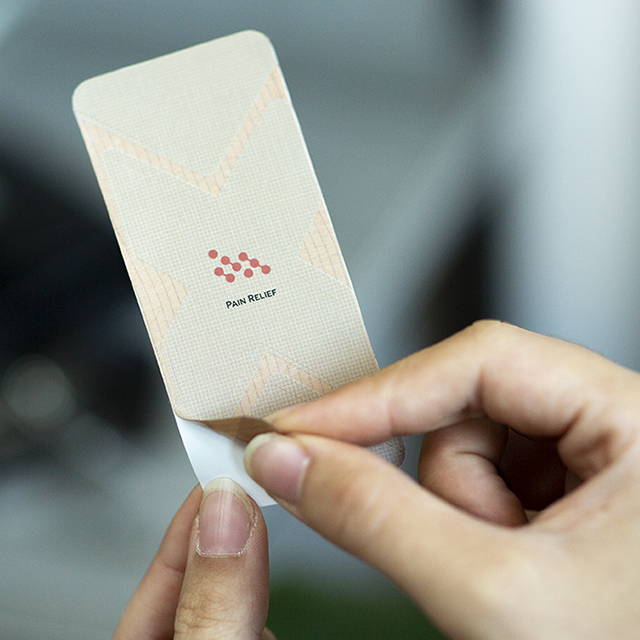 BioActivate Pain Relief patch - large size (1.75" x 4")
See what our customers say
"I have continuity of focus with the Clarity patch. I put it on in the morning and I have a lasting level of mental focus—I feel continuous grounding, but at the same time elevated thinking, moving, and focusing, and can get things done quickly."
Kumi K., Dancer and Artist
"The Pain Relief patch is almost like magic. I put it on a spot on my arm where I had pain, and after 48 hours, it felt like I never even had an injury."
Leah M., U. Albany student
"The Deep Sleep patch is perfect for getting better quality sleep. I'm a new mother so there have been many sleepless nights, and with this sleep patch I can put my daughter to bed and have quality sleep myself."
Hannah Coleman, Mother of new born
Enter your email and receive news about BioActivate.